People prefer to wear wigs due to their desire to look the best. Even celebrities are showing an interest in wearing different types of wigs according to their needs. Wigs are the things that are getting out of hand in fashion trends nowadays. Therefore, it is a breakthrough in defining your looks and appearance. So if you lack hair volume or have a hair fall problem for some reason, you can try a hollow air wig.
But where can you find the pre-cut lace wig that best suits your unique needs and requirements? One of the best brands to shop online for your best wig is Nadula Hairs.
Things To Consider When Buying Wigs Online
When buying wigs online, there are a few important things to keep in mind to ensure a successful purchase. Here are the things to go for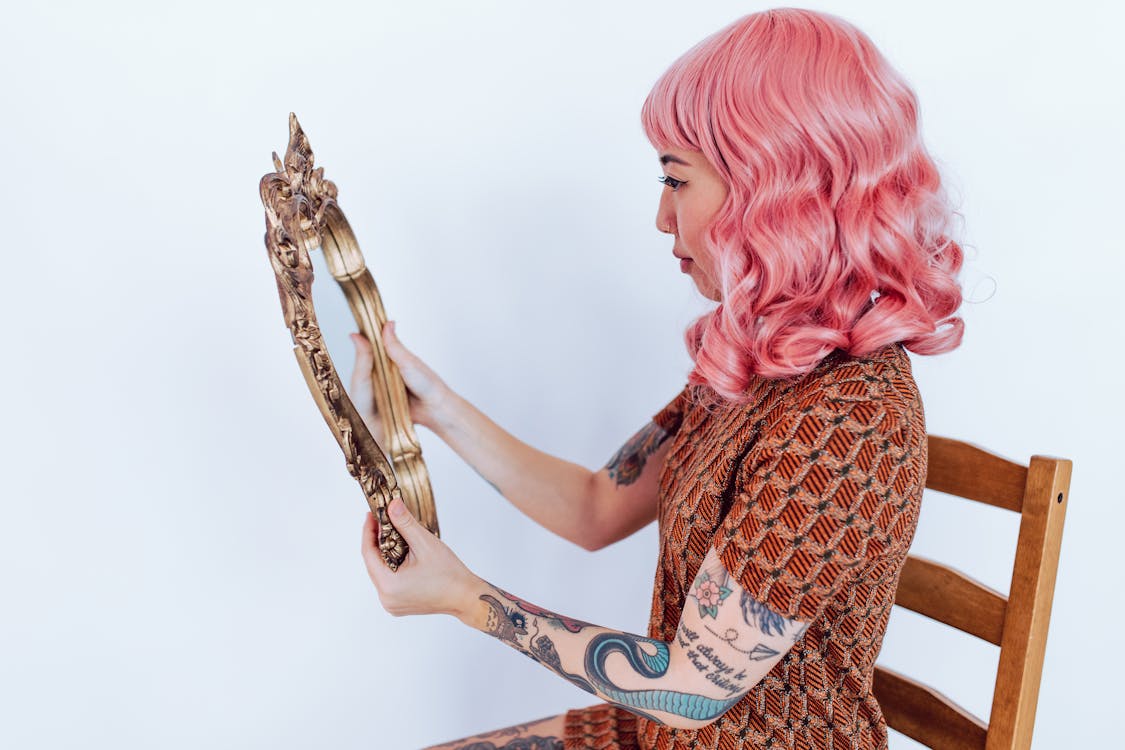 1. Wig Type: Specify the type of wig you want e.g. lace front wig, full lace, synthetic hair, or human hair. Each type comes with its own plus and a little bit of a minus. You better pick the type, you love to have the most for yourself.
2. Quality and Reviews: Pay attention to the quality of the wigs offered by the online retailer. Read customer reviews and ratings to learn more about quality, durability, and overall customer satisfaction.
3. Material: If you choose human hair wigs, please check the information about the origin and quality of the hair. When it comes to synthetic wigs, look for high-quality fibers that closely resemble natural hair.
4. Size and Fit: Make sure the wig size fits your head circumference. Most online wig retailers offer sizing charts to help you choose the right size. Consider wigs with adjustable straps or ridges in the cap for a more secure fit.
5. Style and Color: Look for wigs that match the style and color you want. Consider your skin tone, face shape, and personal style to choose a wig that suits your overall look.
6. Return Policy: Check your online retailer's return policy before making a purchase. Make sure there is a flexible return policy in case you need to replace or return your wig due to size, color, or quality issues.
7. Customer Service and Support: Look for online retailers that offer reliable customer service and support. You should answer questions and be able to answer any concerns or questions you may have.
8. Price and Budget: Set a budget for buying your wig and compare prices at different online stores. Always look for the view; it is not necessary that high price relates to high quality, look for the value in it instead.
9. Care and Maintenance: See care instructions for wigs. Consider the amount of care required, e.g. Washing, styling, and grooming, and make sure it is compatible with your preferences and lifestyle.
10. Other Accessories: Check whether the online retailer offers wig accessories such as wig caps, glue, or wig stands. These can be useful when wearing and caring for the wig.
Best Styling Wigs
Nadula water wave wigs, also known as lace front wigs or water wave human hair wigs, are a type of wig that mimics the appearance of natural waves that resemble human hair. These wigs are usually made from high-quality human hair or synthetic fibers that mimic the texture and pattern of water waves. Water Wave wigs are popular because they offer a voluminous and natural hairstyle.
The waves in these wigs create a soft, bouncy effect while adding texture and movement to your hair. They are available in a variety of lengths, colors, and densities to suit individual preferences. Like other lace front wigs, wavy wigs have a sheer lace front panel that creates a natural looking hairline. The lace front allows for a seamless, imperceptible connection to the wearer's hairline.
Conclusion
Additionally, water wave wigs often come with adjustable straps and combs or clips in the cap to ensure a secure and comfortable fit. Caring for Water Wave wigs is important to maintain their quality and longevity. It's best to detangle the hair gently with a wide-toothed comb or your fingers, avoiding excessive brushing to avoid damaging the waves.
Washing the wig with a sulfate-free shampoo and conditioner and letting it air dry or using a diffuser on a low setting can help maintain the wave pattern. Overall, water wave wigs are a stylish and versatile option for anyone looking to transform their hairstyle into natural-looking waves.