TikTok is one of the most up-and-coming social media platforms on the internet. That is partly devoted to the fact that people have a heavily reduced attention span. Well, whatever the cause may be, TikTok has become one of the most influential social media platforms. If you are an influencer, you can use the same to increase your reach and get to people who you couldn't earlier.
If you have realized that and are already on a journey to becoming one of the most popular TikTok influencers, then we have the perfect article for you. Today we are going to throw some light on how to grow on TikTok. If you want to be ahead of the curve in your niche, then follow these tips to reach the numbers you always wanted. So without further ado, let's jump right in. 
1. Identify Your Target Audience
The first step to becoming the guru on TikTok is to identify your target audience. Well, something that you have to understand related to the target audience, does not come easy. However, if you can categorize yourself in a niche, then find the best influencers in the category and look through their followers. On TikTok, it is much more apparent than others what your audience likes.
This is what gives this platform an edge over the others. Once you have gone through the profile of your favorite influencer in the niche, message their followers personally. If you already have made content, then as them to view it and see if they like it. Since most people on TikTok aren't expecting a message to pop up, seeing one, that too from a creator, would make them check your page out. This is where your content walks and owns the stage. This is the most organic way of getting your target audience on board. 
As long as there are social media platforms out there, using hashtags will be essential. Hashtags are what social media platforms use when they have to categorize content. If you don't post with any hashtags on your video, then you're setting yourself up for failure. If your goal is to reach more like-minded people, then using hashtags is the best way about it. Using hashtags gives you the discoverability that you need.
This is very important for your profile to rack in as many impressions as it can. Ultimately hashtags also help you bring your target audience, which should be the goal in this case. Overall, using hashtags that are relevant to the content and are working, is always advantageous. 
3. Leverage Trends
If you have been in the influencer market, then you must know what trends are. However, for your latest audience, trends are mainstream content pieces that are circulated on TikTok. These trends usually have an activity tied up to a particular audio track. Most musicians start trends to popularise their music, and it spreads like wildfire. Leveraging trends is a great way to garner more followers along the way.
In your journey as a content creator, you will face times when you're out of content ideas or are in a slump. During these times you can add something unique to the ongoing trends and post that to be consistent. Most big TikTok influencers use this technique to fill out the gaps. However, don't get too hooked on using trends that you stop releasing original content. 
4. Cross-Promote Your Videos
If you are already quite famous on other social media platforms, then one quick way to grow your TikTok is to cross-promote. Cross promotion, as the name suggests is the promotion of your TikTok content on other social media platforms. Well, this is pretty easy. A lot of influencers have been repeatedly seen doing this to transfer their audience from one platform to another.
The ease of creating on TikTok and Instagram simultaneously is that you can post similar or the same content on both platforms. After the introduction of Instagram reels, cross-promotion between the two has become fairly easy. 
5. Buy TikTok Followers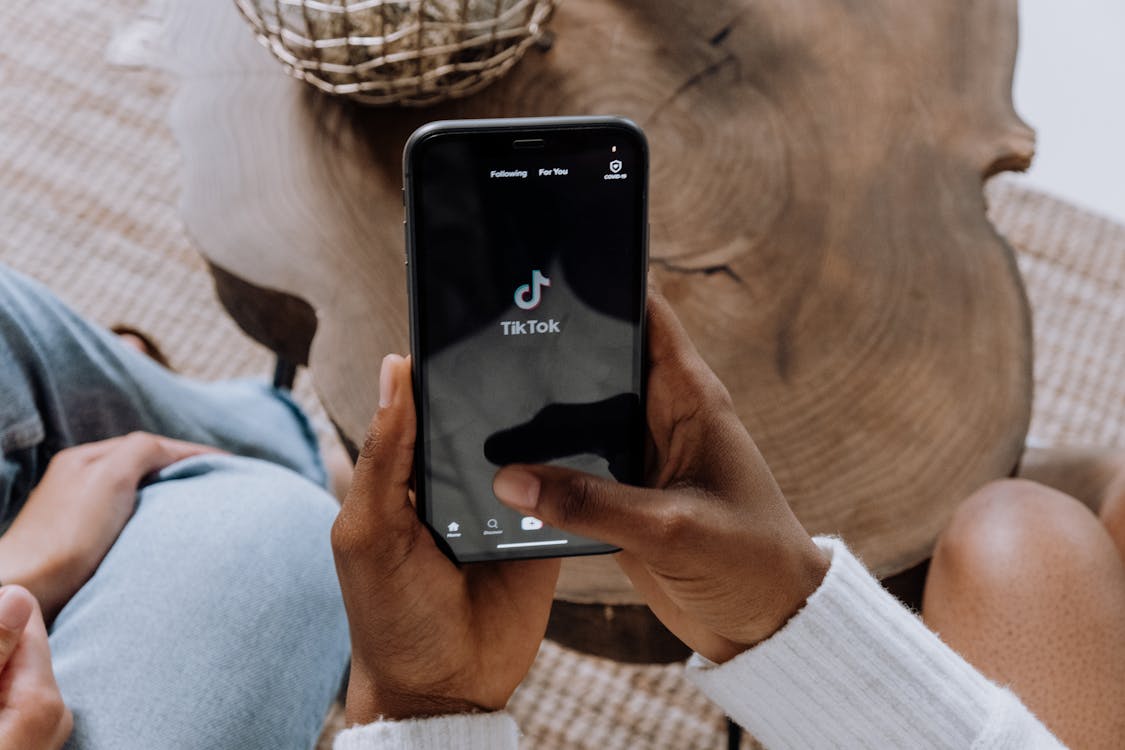 If you are looking to quickly grow on TikTok, then the best way to do so is to buy TikTok followers. Buying TikTok followers has existed since social media marketing became a thing for this platform. Buying TikTok followers does not make you lose the credibility you hold. Simply put, buying TikTok followers is almost necessary if you want to become an influencer these days.
The TikTok algorithm tracks the engagement of TikTok influencers initially and helps them build on that. Tiktok does not support budding creators who have a negligible following on the platform. When you buy TikTok followers, you signal to your audience that you have credibility and social proof. Psychology proves that people tend to like things that are liked by other people.
This benefits you on TikTok if you already have an audience. The bad image of buying TikTok followers has been built because of shady websites and scammers on the internet. If you are aware of where to buy engagement from, then you're well set. If you want to consider this option, the best websites to buy TikTok followers from are, views expert and Viralyft. These websites will provide you with genuine followers and engagement. This helps you attract more organic followership on the platform. If you have never tried this before, this is a great time for same. 
Conclusion
The above-mentioned five actionable tips are essential for your growth on TikTok. TikTok is a platform where getting the attention of the viewer in the first three seconds is important. Since it's a short-form video platform, creativity has to come forth.
If you're willing to find the same for your page on TikTok, then there is nothing better that you can do. We're sure these five tips will help you immensely in your TikTok journey. Till then, keep scrolling and spread the word.