In saying Disneyland is to Walt Disney World (WDW) as Snow White is to Cinderella, I'm essentially saying they're both wonderful and fun family vacations can be had in both places.
Disneyland and WDW are similar in many ways and even have some duplications but there are distinct differences as well.
Location and Limited Space
Located in Anaheim, California, Disneyland is the result of Walt Disney's dream to have a place to go where adults could have as much fun as their kids doing the same things. In other words, he wanted a place to go where people of all ages could have fun together. Though popular from the beginning, it was quickly apparent Disneyland didn't have the necessary scope to contain Walt's ever-growing and evolving vision for the future. After an initial attempt to locate Walt Disney World in St. Louis, Missouri, Walt chose Orlando, Florida.
Why was space needed?
If you've never been to Walt Disney World, there is simply no way to prepare you for the sheer size of the place. I'll never forget as a child watching the Wonderful World of Disney on Sunday evenings and asking to go to Disneyland. My Dad, a regular tightwad, always said "not this year." As an adult, my husband and I visited Disneyland once but have taken our family to Walt Disney World many times. Why one over the other? Frankly, we live a lot closer to WDW than Disneyland. Florida is a half day's drive for us versus costly plane tickets to California. One year, we took my Mum and Dad. Upon arrival at the luxury hotel in Orlando within a stone's throw of the WDW property, my dad looked around and asked, "How far are the rides?" He had no idea what he was in for.
Walt Disney World is the king of theme parkland. It's so much more than a couple of theme parks. It's four; Magic Kingdom, EPCOT, which stands for (Experimental Prototype Community of Tomorrow), Hollywood Studios, and Animal Kingdom are all part of WDW. Typhoon Lagoon and Blizzard Beach are exciting heavily themed water parks. For shopping, there's Downtown Disney and we can't leave out ESPN's Wide World of Sports Complex, also part of Walt Disney World. It's simply huge. You could stay a month and still not begin to see and experience all there is to see and do at WDW. The theme parks are incredible and maintain classic favorites, such as The Teacups and Space Mountain, while constantly adding new attractions and wonders.
Does size count?
I've been asked many times if WDW is better than Disneyland because of its size. The answer isn't as simple as yes or no. Like the two animated princess movies, Snow White and Cinderella, each is wonderful but each has its own distinct flavor. Simply basing your like or dislike of either based on one being small and one being large does them both a disservice.
Disneyland, like Snow White, was the first attempt. Snow White was released to thrilled audiences in 1937. It was the first full-length animated film. Young and old alike were absolutely captivated. The animated Cinderella movie, released later with new and improved techniques, didn't detract in any way from Snow White. Each film is a classic wonder and is enjoyed as much today as ever.
Disneyland and California Adventure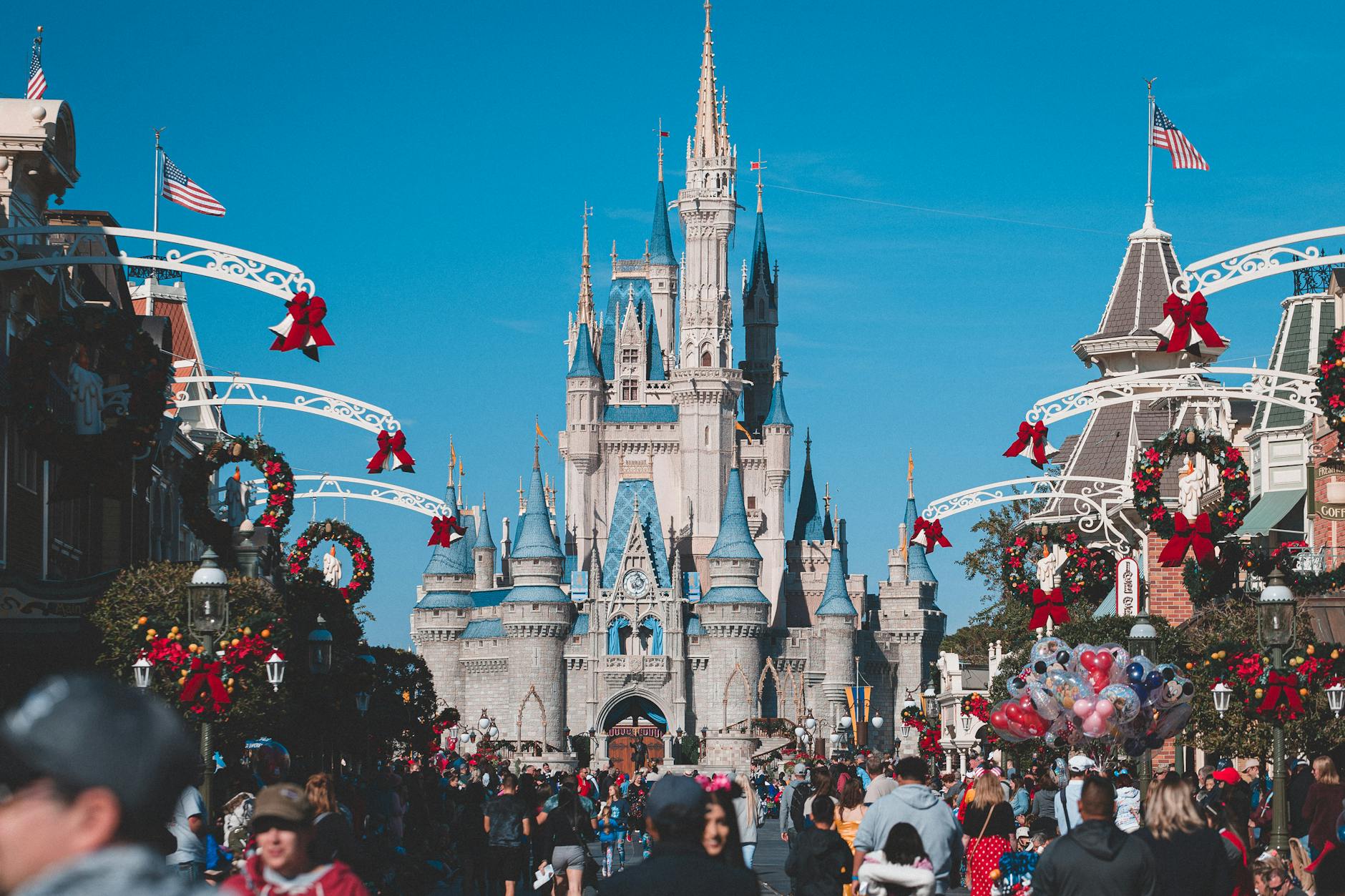 Disneyland boasts two theme parks with Magic Kingdom being the original. Magic Kingdom was somewhat duplicated at WDW, although larger and with a different castle style. But Disneyland has that touch of nostalgia that only an original can have. The other Disneyland theme park is California Adventure and is specifically themed to all things wonderful about California. Although a few attractions from Disneyland's California Adventure have found their way to WDW, Soarin' Over California to name one, the theme park itself will not be duplicated in Florida making it forever distinct to Disneyland.
Favourite?
I can't say I have an absolute favourite. Certainly, we've visited Walt Disney World more often and love it. But when we visited Disneyland, we felt the same joy. Frankly, like comparing Snow White to Cinderella, I find and I love them both!