Immigration lawyers interpret the law, analyze your rights and possibilities, and guide you through the complex immigration process. They can help you find errors in your application and increase your chances of being approved.
Canada is known for its relatively open immigration policy and the high per-capita number of immigrants it welcomes each year. However, recent polling suggests many Canadians are concerned about the impact of such a large number of newcomers on housing and social services.
1. Business Immigration
Immigration to Canada is a highly complicated area of the law. With numerous work visa programs and many options and pathways available, it is essential for foreign business owners to enlist the services of an experienced lawyer who understands this complex system.
Canadian governments offer a number of business immigration programs designed to attract high-net-worth individuals with valuable skill sets and the potential to propel the economy. These include various entrepreneur and self-employed programs, federal investor programs, and the Startup Visa program, among others.
Immigration lawyers can help foreign entrepreneurs and investors navigate this process and achieve their desired outcomes. They can also assist corporate immigration clients with a variety of services, including employee transfers, working visas, and citizenship applications. While there is a cost to engaging the services of an immigration attorney such as Bellissimo Law Group, this investment should be seen as prudent and strategic. This is particularly true when it comes to a matter as immense and life-changing as immigrating to Canada.
2. Family Immigration
Immigration has long played an important role in Canada, helping to counter aging demographics and fuel economic growth. Today, foreign-born people make up about a fifth of the population.
Canadian citizens and permanent residents can sponsor their family members for residence in the country. This includes spouses, common-law partners, children, parents, and grandparents. Sponsorship applications must meet certain requirements, such as being able to support the sponsored individual financially.
Immigration lawyers can help with the sponsorship process, as well as other aspects of immigration law. By working with an attorney, individuals can avoid the stress of filling out forms and gathering documents, while ensuring that their application meets all required deadlines. They can also ensure that they are submitting the best possible case for their circumstances. They will also provide coherent, simplified information on the rules and laws that apply to their situation. This can help individuals feel confident that they have an informed perspective on their options and the best strategy to reach their goals.
3. Asylum
Asylum claimants may seek protection in Canada if they fear persecution or have been exposed to serious harm in their home country. They are screened by the Immigration and Refugee Board and granted protected status if they meet international standards. They receive work permits and access to settlement services, including health care.
Citizenship and Immigration Canada (CIC) oversees the country's immigration process. It promotes economic and family-based migration pathways, grants permanent residency to qualifying immigrants, and resettles refugees.
Some of these refugees were sponsored by Canadians and their communities, whereas others came through government-assisted programs. Those who are privately sponsored receive holistic case management and transportation assistance. This includes home visits and accompaniment to key appointments. They also have access to a range of provincial/federal services. They can also apply for asylum if their claims are rejected by the Refugee Appeal Division.
4. Refugees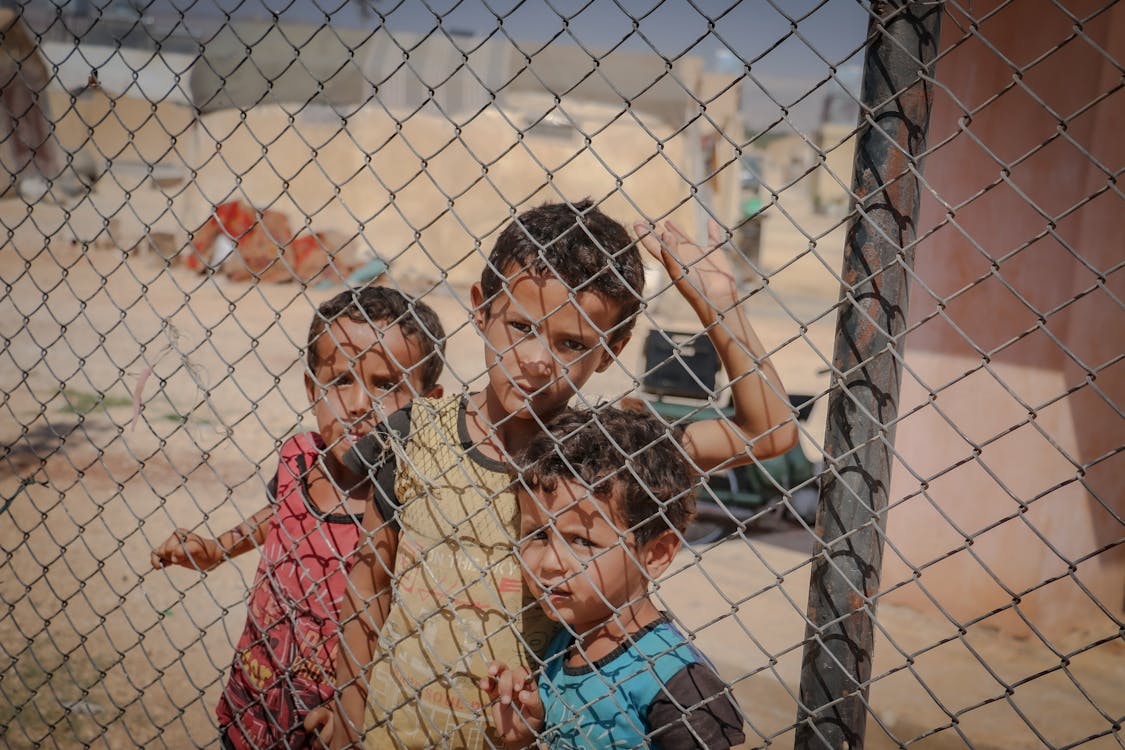 The Canadian immigration system offers numerous programs that allow foreign citizens to move to the country for work and family reunification. These programs are administered by the Department of Citizenship and Immigration Canada (CIC).
The CIC is responsible for setting national standards and goals, defining immigrant classes, determining quotas, and processing applications for immigration and refugee status. It also provides citizenship and travel documents.
An immigration lawyer can assist you with all the aspects of your application, including resolving any issues that could make you inadmissible to the country. They can even act as a representative with the government and handle direct communication with officials on your behalf. This will help you save time and money while ensuring that your application is filed properly. Immigration lawyers will also provide you with coherent and simplified information regarding your case. This will give you the peace of mind that you need to successfully complete your application. This is especially true for refugee claimants.
5. Humanitarian and Compassionate
Canada offers permanent residency on humanitarian and compassionate grounds to foreign nationals who would suffer extreme hardship in returning to their country of origin. Typically, applicants who are considered for this program must have close family ties to Canada and demonstrate that they or their dependents would be in a life-threatening condition if they return home.
Unlike refugee claims, H&C applications are not subject to time restrictions, but the process can still be lengthy. Applicants are required to remain in Canada throughout the duration of their claim and are discouraged from traveling internationally, as they may be deported prior to a decision being made on their application.
Immigration La's team of experienced immigration lawyers is familiar with the intricacies of H&C applications. We will work tirelessly to ensure that your case is processed as quickly and thoroughly as possible and that all relevant documents are submitted on your behalf. If you're seeking a lawyer to assist with an H&C application, contact Shory Law today to book a consultation.
Family reunification is an important aspect of the Canadian immigration system, and it allows you to sponsor your spouse, common-law partner or conjugal partner, children, parents, siblings, and grandparents to become permanent residents of Canada. Depending on your situation, the process can be complex and long, but it's important to know your options when deciding who to sponsor.
6. Atlantic Immigration Pilot Program
Many of Canada's provinces have their own immigration programs to welcome skilled workers, international graduates, and business immigrants. In some cases, these programs are aligned with the federal Express Entry system, which allows candidates who meet certain criteria to apply for nomination. However, other provinces have more specific requirements for their program. For example, if you want to immigrate to the Atlantic provinces, you may need a job offer or have to prove that you have the funds to support yourself once you arrive in the country.
The Atlantic Immigration Pilot Program (AIP) was a temporary immigration program that was designed to support the region's labor shortage. The AIP has now been made permanent, and the program continues to focus on addressing short-term and long-term labor and demographic challenges in Atlantic Canada. The AIP also maintains several key elements that make it unique among Canada's other economic immigration programs with a provincial focus, such as the Provincial Nominee Program.
One of the most significant aspects of the AIP is that it requires employers to play a more active role in supporting newcomer employees in the workplace. This has led to higher retention rates for newcomers to the region than in other Canadian immigration programs.
If you are interested in applying to the AIP, it is crucial that you start your process sooner rather than later. You will need to find a suitable job in one of the Atlantic provinces and submit a work permit application to Immigration, Refugees, and Citizenship Canada (IRCC). Once you have a valid work permit, you can begin your life in Canada and continue working while IRCC processes your permanent resident application.