Joining an alcohol recovery center can be the best decision of your life if you are heavily addicted to the drug. You have a lot of centers that have opened inpatient drug rehab programs in their facilities. These programs come with good accommodations, great food, and a lot of standardized therapies, and treatments. But there are a lot of people who seek rehabilitation as an outpatient too.
This program offers a lot of comforts, for you can stay at your own home while going through treatments. Which one is better is the question now.
1. You Can Recover From Addiction At Home
The outpatient program was developed by the recovery centers as a means of continuation of treatments for their patients who had completed their inpatient treatments. This follow-up procedure involves the patients attending support group meetings, counseling, and therapies (if needed) at regular intervals. They can visit the rehab centers once a week, or even a fortnight depending upon the level of their recovery.
They can practice recovery exercises at their homes and contact the centers if they need any assistance. This must not be confused as a separate program whereby you can avoid staying at the rehab center.
2. Get Excellent Support As An Outpatient
For those patients who complete inpatient rehab for alcohol, the outpatient program is an excellent opportunity to keep the flow of their sobriety practices. They get round-the-clock support from clinicians, psychiatrists, and staff at the rehab center.
They can meet up with their support group peers, and friends regularly and share their experiences with one another. This program, however, will only be successful when you complete the 90-day inpatient program at the rehab center.
3. Residential Rehab Quickens The Process
The residential program at the inpatient drug rehab center makes sure you are completely free from drugs when you leave the place. The therapies like CBT, arts & music therapy, are given to you after a thorough examination of your mental state. Your physical condition is carefully monitored during the process and you will be given proper medications if you face conditions like withdrawal symptoms, relapse, etc.
If you were to choose only the outpatient program, there won't be any medical support available during the aforementioned situations. Further, the rate at which people come out of complete addiction is higher in rehab. You can get the best treatments and care for you to streamline your recovery process.
4. Continuous Monitoring & Care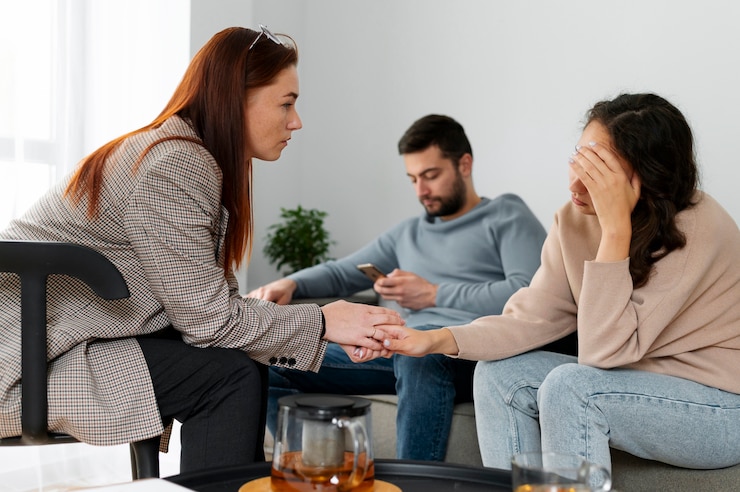 In the inpatient program, you will be monitored by well-trained clinicians and psychiatrists. These professionals will ensure you transition smoothly from addiction to sobriety. The centers are well-equipped to handle all the needs of the patients. No matter what drug people are addicted to, the centers have developed standard procedures through which they can recover their patients.
Therefore, you need not worry about any side effects while going through the de-addiction phase. If you ever need urgent care for addiction-related emergencies, the support staff will be readily available to assist you. So, what are you waiting for?