Stress and everyday life and challenges can take a toll on your skin. You might notice some dark spots, wrinkles, eye bags, and rough, uneven skin. But due to your busy schedule, you end up relying a lot on store-bought skincare products. And most people will ask their family and friends which products work for them and end up using them. Little did they know, those products are not ideal for their skin type.
Remember, each person's skin type and condition is unique. Hence, some products can be ineffective or even harmful to you. By scheduling a professional skin consultation, you can ask any skin-related questions you have. But that is not all!
In this article, we'll talk about the benefits of a personal professional skin care consultation.
6 Reasons Why Professional Skin Consultation Is Essential
1. Learn Your Skin Type
Every person has their own skin type. By identifying your skin type, you'll narrow down the products you can use and avoid those harmful to you. Using inappropriate products for your skin type can actually make your skin condition worse. And a professional dermatologist can help you identify your skin type.
2. Discuss, Identify, & Address All Skin Concerns
Skin care experts can help you figure out the underlying cause of your skin problems by checking your skin condition and asking you about your skincare routine. You must be ready and open to answering their questions. The skin specialist might ask you about your health, lifestyle, environment, and diet. 
Then, the skin specialist will provide information about the possible treatments to address your skin concern and their effects.
3. Discover The Best Products For You
Skincare products are formulated for a specific skin type or condition. Some products might not be beneficial for your skin condition. By working with a skin specialist, they can identify which products are beneficial for your skin type and condition. If you're having acne, wrinkle, or dry skin, your specialist can identify the best products to address your skin problems.
Remember, don't use just any skincare products without consulting your dermatologist, especially if you have a specific skin condition.
4. Develop A Customized Skincare Regimen
Even if you're always busy, having a regular skincare regimen is crucial for having young-looking, plump, and stunning skin. If you still don't have one right now, contact your dermatologist and schedule a consultation at once. Your dermatologist can give you advice on the products, procedures, and duration that fits your skin type, needs, and condition. 
A daily skincare routine can help you address your skin concerns and prevent any possible problems in the future. Remember, prevention is better than cure. Start a customized skincare regimen as soon as possible. Better start young!
5. Save Money & Time
You might not see it now because you're too busy and don't have enough free time to go to your skin specialist for a consultation. But in the long run, a consultation early on can actually save you a lot of time and money. 
By receiving advice and information regarding your skin type and condition, you'll know which products to avoid and use. Also, your skin specialist will help you create a personalized skincare routine that fits your skin type and condition early on. You can avoid spending money and time on unnecessary products and procedures.
And if you follow your skin specialist's advice, use the right products, and apply the suggested skincare routine, you can avoid skin problems in the future. In addition, by starting early on your skincare regimen, you can avoid those skin aging problems! You can dodge those expensive anti-aging procedures and treatments.
6. Avoid Skin Complications
Every person has their own skin type and condition. Don't just use the products of other people. Their skin type, condition, and needs are different from yours. Some products might be effective for them but are harmful to you. Consult a professional skin specialist before trying out products, especially if you have a special skin condition. 
Only work with reputable dermatologists. This ensures you're using the right products, undergoing proper skin treatments, and totally safe. Remember, some skin procedures need surgeries and use state-of-the-art equipment only dermatologists can use.
What To Expect From A Professional Skin Consultation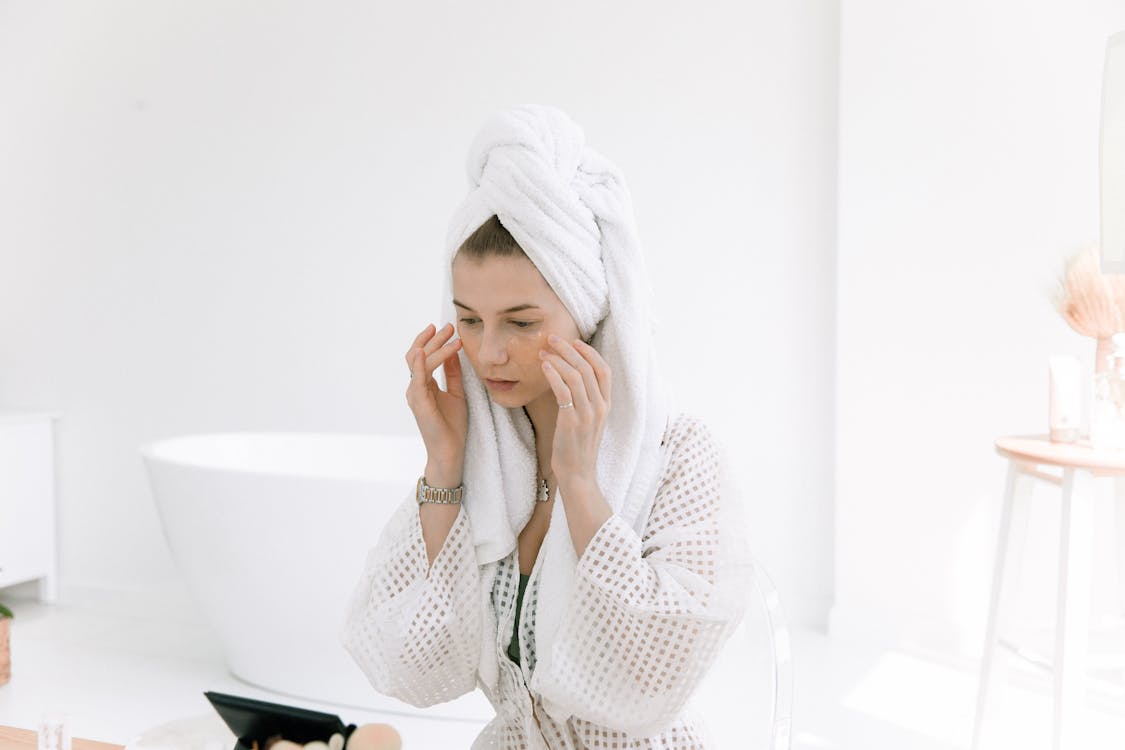 A professional skin consultation will start with the skin specialist asking about your skin concerns, previous skin treatments you undergo (if any), relevant medical issues, products you use, or if you worked with a skin specialist before. Be honest! This will help your skin specialist understand your skin condition more. Disclose your relevant medical issues, like hormonal imbalance, and the medications you're taking. Some medications lead to skin problems like acne. 
Following that, the skincare expert will conduct a thorough examination of your skin, assessing its texture, type, tone, and any potential concerns. Once the evaluation is complete, the specialist will discuss the underlying causes of any issues found and present suitable treatment options.
Depending on the specific skin concern, certain clients may be advised to use particular products, follow a tailored skincare regimen, or opt for specific treatments. It's essential to be proactive and inquire about any uncertainties you may have during the consultation. By the end of the session, you should feel at ease and well-informed about your skin condition and the necessary steps you should take moving forward.
If you are looking for a reputable med spa in Arlington, VA, that provides comprehensive skin consultations, look no further than Honey Skincare Studio. Their dedicated team of skincare experts is committed to assessing your skin's unique needs and concerns, offering personalized solutions for a radiant and healthy complexion. Book your appointment with Honey Skincare Studio today and embark on a transformative journey to unveil the beauty of your skin like never before!
Final Thoughts
By entrusting your skin to a qualified professional, you gain access to their extensive knowledge, experience, and the latest advancements in the skincare industry. They can provide invaluable insights into suitable products, treatments, and lifestyle changes that will optimize your skin's health and overall well-being.
Remember, our skin is a dynamic organ that changes with time, environment, and lifestyle factors. As such, it deserves the utmost care and attention. A professional skin consultation acts as a compass, guiding you on the path to healthier, more youthful-looking skin and empowering you to make informed decisions about your skincare journey.