Let's understand why we need online network marketing for business. We will cover three ways to generate leads online: blogging, video marketing, and social media marketing.
Blogging 
A blog serves as your central hub in your online MLM (Multilevel Marketing) business. You basically establish your presence online – like a piece of online real estate. You set up your blog and start writing something that offers value to your target audience. Also, people can get to know you through your blog – this is essential in the online marketing world! we have all heard it before, people like to join those they know, like, and trust.
Your blog can also have links to your business social media accounts. So you can see how it can be a central hub for many of your online profiles. 
Video Marketing 
Video offers viewers a glimpse into who you really are. And we know, sometimes people are not really comfortable with getting in front of a video camera. But being in this online network marketing business is all about stretching yourself and getting out of your comfort zone, right?
It's not only great for putting your personality out there, but you can also use it to generate traffic. YouTube is extremely popular! And your video can also show up in the search engines as well. So there are many reasons to get into video marketing, and there are also many different sites, other than YouTube, to upload your videos too.
Why Does Your Business Need a Youtube Channel?
For social media sites, the video concept is relatively a popular trend nowadays. Even though it has been possible to share videos on Facebook and Twitter from the early days, features such as uploading live videos or having a video profile picture have been introduced shortly after. However, YouTube is one of the video-sharing platforms which has been around for years. YouTube is the most trusted platform worldwide and it's the go-to site for watching videos about literally anything. With millions of users who enjoy spending their free time looking for new and interesting videos to watch, it makes sense for businesses of all sizes to have their own presence on YouTube. Also, Youtube is the second most famous search engine after Google.
Advantages of Using Youtube
When it comes to using video to promote your brand and products, YouTube should be the first place you should focus on. You can use those videos for a wide range of different purposes, sharing them not only with your YouTube subscribers but also with your followers on social media sites such as Facebook and Twitter with the click of a button. You can also easily upload YouTube videos to your blog by copying and pasting the embed link.
1. Using Youtube to Improve SEO 
Having a YouTube channel that is regularly updated with fresh and interesting content can attract a lot of attention from your target audience and can be hugely beneficial for your SEO. Not only does choosing your words carefully when creating informative video descriptions, mean that you can include important keywords and phrases. You can also use this opportunity to create genuine and authentic backlinks to your business website or blog. Including keywords and your business name and location in your YouTube video, product descriptions can also improve your search engine ranking in both general and local Google search results.
2. Using Youtube for Advertising
Along with uploading your own videos on YouTube, you can also use this popular marketing platform to further advertise your brand, products, and services. YouTube is a popular choice of video bloggers in a range of different industries who consistently post updates and have a range of subscribers. YouTube ads can cost a little or a lot, but it can be a hugely effective way to generate more interest in your business from YouTube. You can also use interactive YouTube ads, which allow the user to click on the ad to open the business website or landing page in a new tab.
3. Connecting With Your Target Audience on Youtube
One of the best things about YouTube is that it is easy to use when it comes to connecting with your target audience. You can allow or disable comments on videos but allowing your viewers to comment will provide you with a great insight into which videos are popular and which are not received quite as well. Asking your viewers to leave comments on your videos can also help to improve levels of customer engagement, which is hugely important for building a good connection and relationship with your target audience. Actively asking your customers to leave their opinions on your YouTube videos means that they will feel more valued by your brand and is a great way to let them know that they are appreciated and their voice matters.
Social Media Marketing 
Social Media includes sites such as Facebook, Twitter, Snapchat, Linkedin, and other sites similar to this. There are really two different sides to the benefits of social media in online marketing:
1. Connect with other online network marketers to gain support and learn new online business ideas.
2. Connect with your leads or consumers in order to form a deeper relationship and maintain an open line of communication.
With this said, there is a wrong and a right way to go about social media marketing. The wrong way would be spamming other people's walls with your business opportunity – not cool. The right way is when you build genuine relationships. Yes, this can be a slow process at times, but it is the right way and is way more effective!
We personally gain a lot of information from the social media world – there is a lot of buzz going around all the time since the world of online network marketing is ever-changing. It helps to be connected.
Get Younger Customers by Using Snapchat
With the younger generation having the highest number of people who are more likely to choose to shop online over any other age group, it's no surprise that businesses are increasingly targeting those between the ages of 16-30. Online sales are beginning to get a bigger portion of the total profits of most businesses, with more and more companies in existence that operate solely on the web. In order to increase sales, businesses are using social media to reach out to the younger generation who are often more likely to buy products online as a result of seeing social media advertisements.
Why Snapchat Works
Snapchat has become more and more popular since its beginning. Starting off as a photo-sharing app where the photos are deleted after a number of seconds specified by the sender. Snapchat now has a range of features such as 'My Story' option, Snapchat chat, and the option to send videos and photographs both directly from the Snapchat app and from the user's camera roll. A number of big businesses have also moved to Snapchat and it is regularly using it to update users and give them the inside scoop on different events taking place around the world, for example, the Olympic Games, Fashion Week, or the Oscars. Businesses can use Snapchat in order to update their followers on what they are doing, making it a powerful tool when it comes to being a brand that is relatable and feels more of a 'friend' than a business. Other Snapchat features can also be utilized in order to better connect with your customers, for example, you could ask followers to send in their snaps using your products, which you will replay to a bigger audience. This not only improves your relationship with your customers and helps them to feel valued and more involved in your company, but it's also a great advertisement for you!
Why Businesses Need Snapchat
If you are already using the main social media networks – Facebook, Twitter, and Instagram – to upload videos and other types of content for your users to see, you might be wondering if there is much point in getting Snapchat for your business. Even though Snapchat may not yet be seen as one of the main social networks, it is growing at a rapid rate and has a lot of potential to be massive in the future. More and more people are choosing to use Snapchat over other social media options to connect with their friends and family, due to the fact that it is more 'to the point' than many other social media networks provides users with a simple but effective way to stay in touch with not only their friends but also with the brands that they love. Setting up a Snapchat account that your customers and potential customers can follow is a great way to help them feel that they are more connected to your brand. You'll earn even more customer relations points if you allow people to send you snaps, or even follow users back!
The beauty of Snapchat is that it can be used to share a whole range of different things. You can upload photographs of your latest products, store openings, the office, or anything else in your business that you think your target audience will be interested in seeing. Taking videos of the different things going on inside your business will give your audience an insider's look and help them to better connect with your brand. Being able to connect with a brand today is an important factor for many consumers when looking to purchase products and services, especially within the younger generation, with many young consumers purchasing products simply because they feel a connection with that brand, even if there are better products available from competing brands.
Using Snapchat for Research
Snapchat is also a great tool for research when it comes to understanding your target audience and learning more about their preferences, likes, and dislikes. When you connect with your customers on Snapchat, you can find out about them in many different ways – for example, you may be able to follow them in order to watch what they upload to Snapchat or ask your followers to send in Snaps and chats answering different questions which you will ask. Holding a 'Q&A' session on Snapchat which you'll advertise beforehand not only on the app but also on a range of other platforms can be a very effective way to gain more Snapchat followers, get your followers to share your content, and find out more about your target audience and get to know what they want. Not only does this improve your knowledge of your target audience, but it also has a lot of potentials to provide you with a range of other benefits such as increasing your online presence, improving profits, and boosting customer satisfaction.
Why You Should Not Ignore Instagram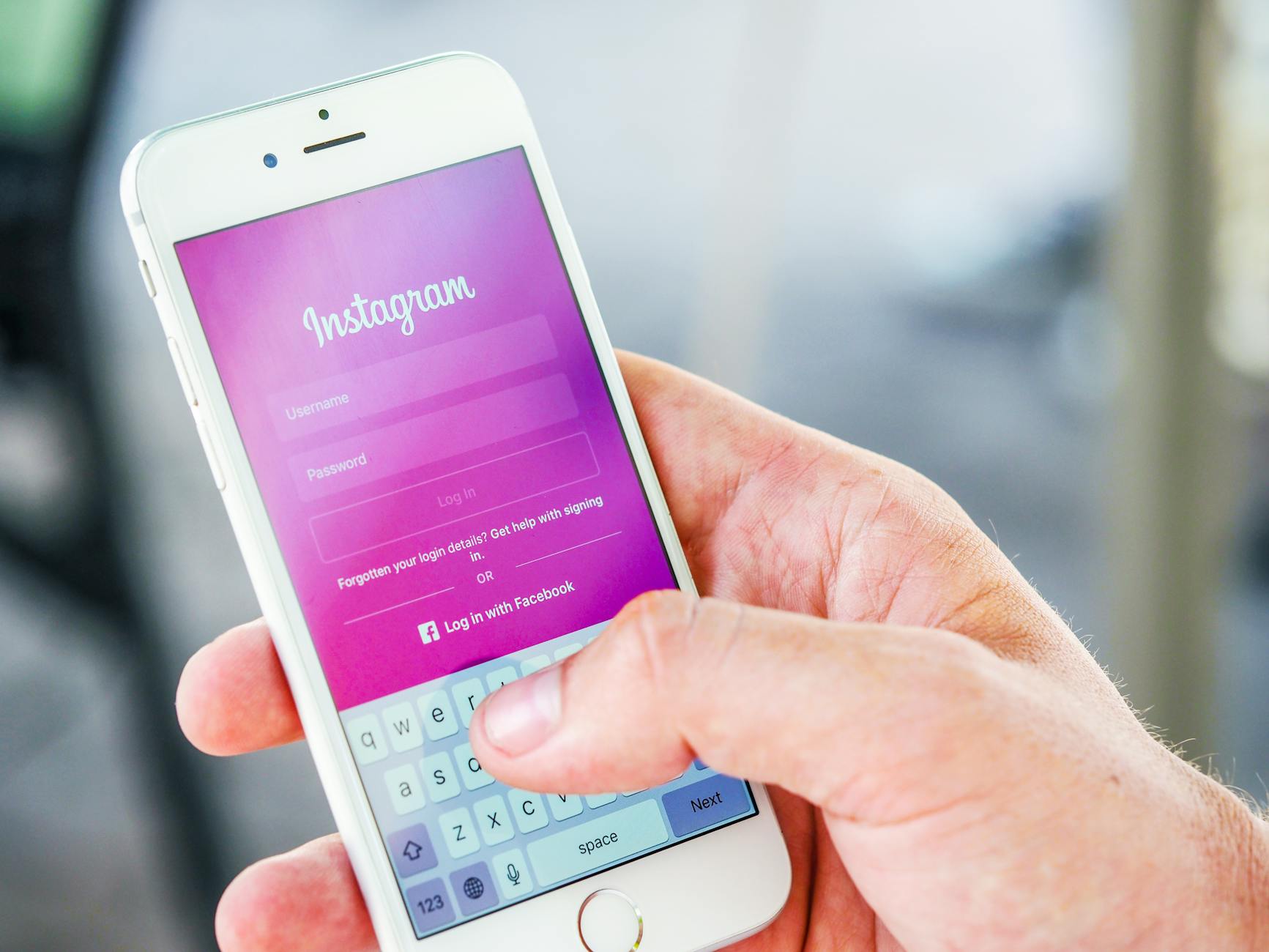 In the past, Instagram may have gained a bit of a reputation for being a boring photo-sharing app where the majority of users pretended their lives were a lot better than they actually were. However, if you've been keeping up to date with the evolution of Instagram, you'll probably know already that this photo-sharing app is quickly becoming one of the most powerful tools for business marketing. Instagram is taking the marketing industry by storm, and for an exceptionally good reason. Although Instagram only allows users to upload videos that last a matter of minutes, these short and to-the-point videos have proven to be a hugely effective marketing tool.
Today's modern consumer is a remarkably busy person, and they do not want to waste time watching lengthy videos, especially if there is a quicker way to get the message across. One of the best examples of Instagram videos is those used by make-up artists. Professional MUA's (makeup artists) and beauty bloggers quickly saw the benefits of using Instagram videos for marketing, making short and sweet tutorials that were sped up in order to fit into Instagram's short video timeframe. Instantly, this became a big hit with their followers, who were suddenly able to learn how to get a make-up look that takes 45 minutes to complete without having to watch a video which took that long. Instead, make-up enthusiasts can now scroll through Instagram and learn how to get the latest looks from their favorite MUA's in under ten minute's time. This allows busy users to get the latest video updates from their favorite brands quickly and efficiently, whether they're flicking through Instagram on their lunch break or during the morning commute.
Effective Instagram Videos
 The most popular videos on Instagram tend to be the ones which tell a story or portray a series of steps on how to do something. Since videos will need to be sped up in order to ensure that the whole thing fits into Instagram's given timeframe, this provides users with a quick way to stay up to date or learn something new. Depending on the type of business that you run, you may be able to easily incorporate these types of videos into your Instagram feed. 'How-to' videos featuring the products that you sell, for example, can not only be a great way of grabbing the attention of your followers but can also be a great advertisement method to help get more exposure for the product.
Connecting With Customers
 As with other social media platforms such as Facebook, Snapchat, and YouTube, you can use Instagram videos to better connect with your customers. As well as providing informational and educational content in the form of how-to video guides, for example, you can also use Instagram to keep your customers updated with what is going on inside of your company. Upload videos to Instagram when it comes to whatever it is that your brand is getting involved with.
Along with this, you can also use Instagram to connect with your customers by finding out more about them via what they upload to the app. Although some of your followers may have private Instagram accounts, you may find that many will have their uploads available to the public. Browsing through the types of things that your followers get excited about on Instagram can help you to get a better picture of your target audience and be better able to determine what to post in order to get their attention and generate interest. Also, great branding and design help in attracting customers and leads as well. Follow these brand design tips to know more about design tips. 
Linking Networks Together
One of the best things about Instagram is that you can use links in the video or photo description. Because of this, it works well as a platform to use when sharing 'snippets' of longer videos or short descriptions of blog posts, live interviews, or other new updates on your other social media profiles or your business website. For example, if you upload a video interview with a celebrity on your website, you can use Instagram to advertise it by uploading a preview of the clip and a link to the full-length movie for your users to follow. Not only does this mean that you will generate more traffic to your website and other social media sites, but it also helps to generate more interest in your content by leaving viewers wondering what else happens after they have seen the preview.