Real estate can be a great investment. Historically, putting your money into real estate has been a tried and true way to build wealth. And these days, you have lots of options beyond taking out a loan to buy a piece of property or plunking down a huge chunk of cash.
These days, it's easier than ever to invest small amounts of money in real estate. Some real estate investment products are better for beginners, while others are better suited for those looking to really make real estate a business venture. Whether you want to buy a rental property of your very own, buy a fixer upper and flip it, or buy shares in real estate just like you would buy shares of stock, here are some of your options for investing in real estate in 2023.
1) Buy Rental Property
Buying a rental property is one of the most straightforward ways to invest in real estate – you literally buy a piece of real estate, with the aim to make a profit by renting it out. You usually have to have a chunk of money to invest, though – lenders will typically expect you to put down 15 to 20 percent on a property you plan to rent out.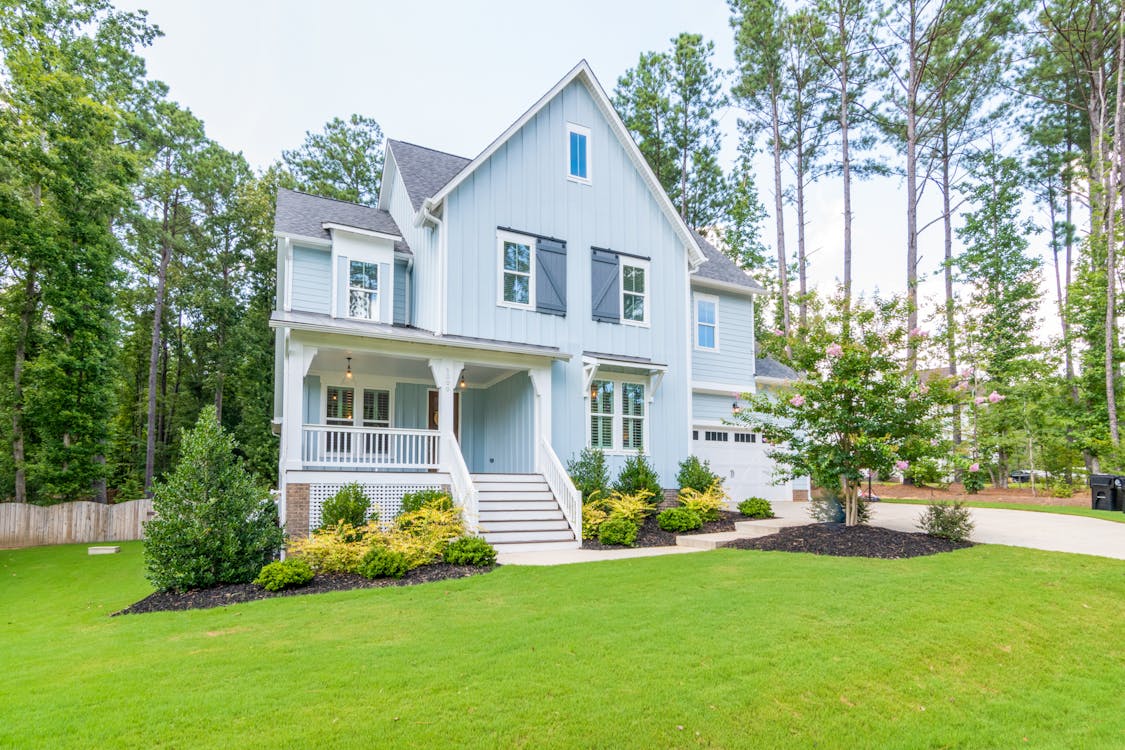 You won't be able to take advantage of many government-backed home loan programs, like Federal Housing Administration (FHA) loans, U.S. Department of Veterans Affairs (VA) loans, or U.S. Department of Agriculture (USDA) loans, because those loan programs require the borrower to live in the unit as a primary residence. There are many places to choose land from one of them is Florida. To know more click on how to choose Florida land for sale 
Don't have a lot of money to put down on a property? Don't want the hassle of buying a property and managing it as a rental, but still want some real estate exposure in your portfolio? Real estate investment trusts (REITs) might be for you. The difference between buying shares in a REIT and buying a rental property is similar to whole fund vs deal by deal investing. With whole fund investing, you buy shares in a company that owns a portfolio of assets.
REITs are like whole fund investing because they use investor money to buy and run income-generating properties. Shares in a REIT are bought and sold like stocks. They earn dividends and they're easy to cash out. Buying individual properties yourself, on the other hand, is more like deal-by-deal investing – you have complete control over which specific properties you buy, but it takes a lot more time and effort, and liquidating your properties is a lot harder.
3) Flip Houses
You can make a lot of money flipping houses in the right market if you have the skills. You'll need to be able to pick out houses that are good candidates for renovation, and you'll make more profit if you're able to do at least most of the work yourself. That means you'll not only need to have contractor skills, but you'll also need experience in the real estate market, particularly in the areas of valuation, renovation, and marketing.
House flipping is for investors with a lot of money to put down, and with plenty of experience to help them guide their choices.
4) Use Online Real Estate Crowdfunding Platforms
If you want to pool your money with other investors in order to invest in larger residential or commercial real estate purchases, you should look into online real estate crowdfunding platforms. These platforms put investors in touch with developers. You don't necessarily need a lot of money to get started; platforms like Fundrise and RealtyMogul are open to average investors.
You can invest in a single project or you can build a portfolio of projects. This can be an easy way to diversify your portfolio into real estate – you can even invest in real estate in different geographic locations.
A real estate investment group (REIG) is like a mutual fund that buys rental properties. If you want the benefits of owning a rental property, without the responsibility of managing a rental property, you should consider investing in an REIG. As an investor, you can own one or more rental units, but the company that runs the REIG will be responsible for maintenance, finding tenants, collecting rent, and generally managing all the units under its purview. You'll even have some protection against vacancies in your units.
In 2023, you have options for investing in real estate. You don't have to become a landlord, but you can still get some real estate exposure in your portfolio. Invest in real estate today and start building real wealth.