Searching for the perfect thermal insulated curtains can seem overwhelming. With so many fabrics, colors, and styles to choose from, it can be difficult to know where to start.
Don't worry—we've got you covered! We'll provide you with all the information you need to make an informed decision and find the best thermal insulated curtain for your home.
What is Thermal Insulated Curtain?
Thermal insulated curtains are a type of window treatment that can help you reduce energy costs throughout the year. They are made with multiple layers of fabric that work together to keep your home cool in the summer and warm in the winter. They have become an increasingly popular choice for many homeowners looking to make their homes more energy efficient.
These types of curtains are designed to block out cold air from entering through your windows, while also preventing heat from escaping during colder months. The insulation technology helps prevent drafts by creating an air pocket between two or more layers of fabric, allowing you to maintain comfortable temperatures inside your home without cranking up the thermostat. Thermal insulated curtains also come in a variety of colors and patterns, so you can find something that looks great in any room.
Insulated Curtains Features
Thermal Insulated Curtains provide an effective way to keep your home comfortable and energy efficient all year round. They are designed to block out the cold air from entering your home in the winter and keep the hot air out during summer. Not only do they reduce your energy bills, but they also help with soundproofing your home making it quieter and more peaceful.
The curtains feature a triple-weave technology that creates an insulated barrier between you and the outside world. They are easy to install and come in a variety of colors, styles, lengths, and widths to fit any window or door size. Thermal insulated curtains are also durable, so they'll last through multiple washing cycles while looking like new. With their high insulation quality, low maintenance costs, and stylish designs, thermal insulated curtains make a great addition to any home.
How to Choose the Right one?
When it comes to insulated curtains, there are many factors to consider before making a purchase. One of the most important is the type of fabric. The right fabric can make all the difference when it comes to insulation, comfort, and convenience. Some popular choices include cotton, velvet, and flannel; each having its own unique benefits. Cotton offers breathability and durability, while velvet gives a luxurious look with superior insulation properties. Flannel has excellent insulating abilities for cooler climates but is not as durable as other fabrics.
Another factor to consider is color and style. Insulated curtains come in a variety of colors that can easily complement any existing décor or design scheme. If you're looking for something more eye-catching, choose from patterned designs that add a pop of color to any room, or go with bold prints for an extra touch of personality.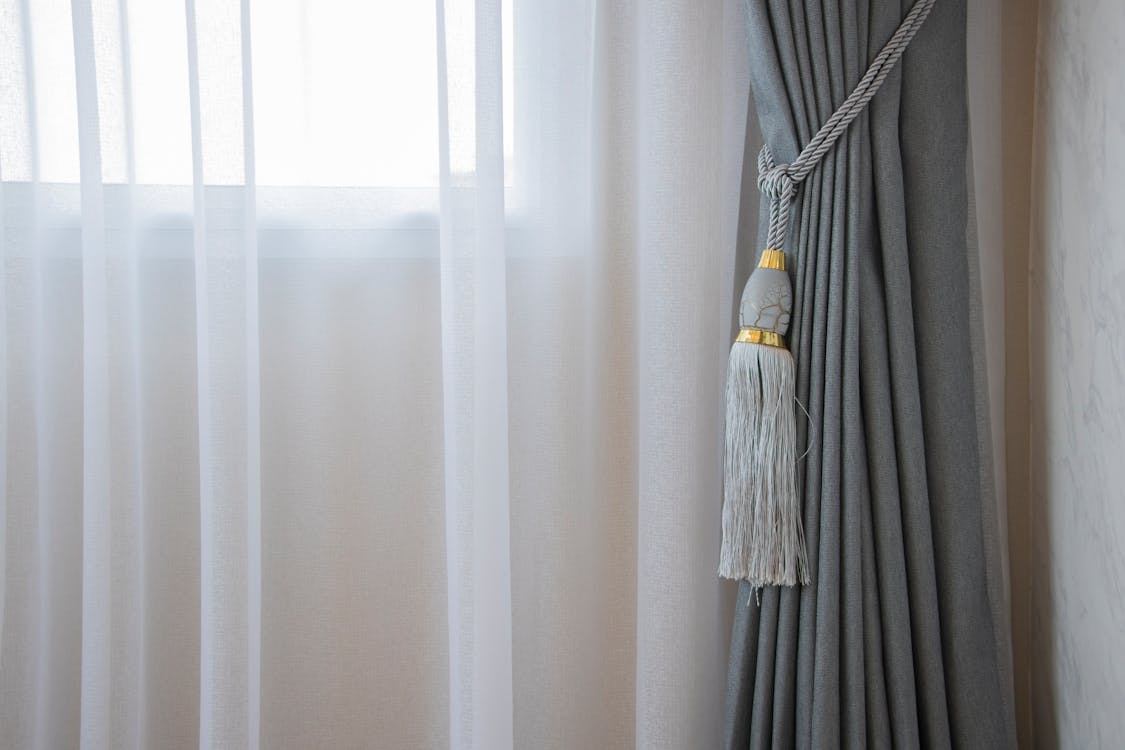 Size and shape are two of the most important features to look at when selecting an insulated curtain. Measure the height and width of your window to determine how much fabric you will need. Keep in mind that some types of curtains may require a bit more or less fabric than others due to their style or structure. Additionally, do not forget about the shape of the window – whether it is round or square – as this may also affect the type of curtain that will fit best. Energy efficiency is another factor that should be taken into account when purchasing an insulated curtain for your home.
The last important factor is the budget. Insulated curtains come in a range of styles and prices, so it is important to determine how much you are willing to spend before you start shopping around. You may want to think about any special features such as noise reduction or blackout capabilities.
Installation Method
After you choose the right type of fabric, color and style, size and shape, and energy efficiency, the last step is to consider the installation method. Thermal insulated curtains are available in several different installation methods, such as grommet, rod pocket, back tab, and tab top.
The type of installation method will depend on your window measurements and the look you want to achieve. Grommets are popular for a more tailored look and can easily be hung from a rod. Rod pocket curtains are ideal for a casual look, while back tab and tab top curtains provide a layered look. When it comes to installation, it is important to make sure that the curtain panel is wide enough to cover the entire window or door.