While running a business, the one thing that you will always have to agree upon is- when it comes to paper, the more you have it the harder it becomes to get rid of it. Businesses of all sizes and types have been relying on papers for information creation, sharing, and creation for more than one thousand years. Trusted, Easy, and familiar, paper is the most obvious choice for all businesses.
However, there is also a dark side to the very popular paper used in businesses. It is expensive, not safe, and difficult to manage, especially when you are dealing with them in bulk amounts. All the businesses that are still using paper need a respite from this age-old tradition as they need to fathom that we are living in a digital world and no business out there should be left behind in this fruitful digital race.
Implementing electronic record keeping should always be a top priority of every business out there, especially for those who wish to ameliorate their paper dependency. For this, you must choose the right document scanning company and in this blog post, we will share some tips that will help you find the right company without much scouring and analysis.
1. Make sure the vendor is customer service oriented
It goes without saying that a good relationship with a vendor is always built on seamless communication as, without it, everything else goes astray. If you are planning to choose a reliable company offering document conversion services then they should be readily available for concerns and questions leading up to the project kick-off.
The biggest advantage of working with a smaller, better managed, and agile document scanning company is the project manager will be more familiar with your requirements and he will be better focused on fulfilling your specific requirements. Also, he will be able to implement changes on the fly. A good document-scanning company always keeps its clients as its top priority.
2. Check security and availability of the right personnel
While dealing with highly sensitive and important documents, the security of the documents should always be your first priority. You should always filter down the available options of companies offering document conversion services on the basis of the level of security they are offering and how dedicated they are to keeping your information safe from every possible vulnerability and threat.
A team of experienced staff also plays a crucial role in protecting your documents as they are familiar with all the applicable privacy policies and regulations. Also, you should always ask the company offering professional scanning services about their hiring process- do they include a background check before hiring an employee?
An ideal scanning company will protect your data against breaches and hacking as well. So, always look for only those vendors that are compliant with regulations like HIPAA.
3. Analyze how they respond to your unique demands
The one-size-fits-all approach never works in the case of document scanning services and therefore, all the good scanning companies use a bespoke approach to better serve the unique needs of clients.
You must have your own set of rules and regulations you must adhere to and there must be specific goal settings for your project as well. A good vendor will always be ready to cater to your specific needs instead of just giving a spiel and then using standard methods without any type of customization.
The two main characteristics that you should always look for while searching for a document scanning company are flexibility and customization as, without these features, everything else will fall apart.
4. Go for local vendors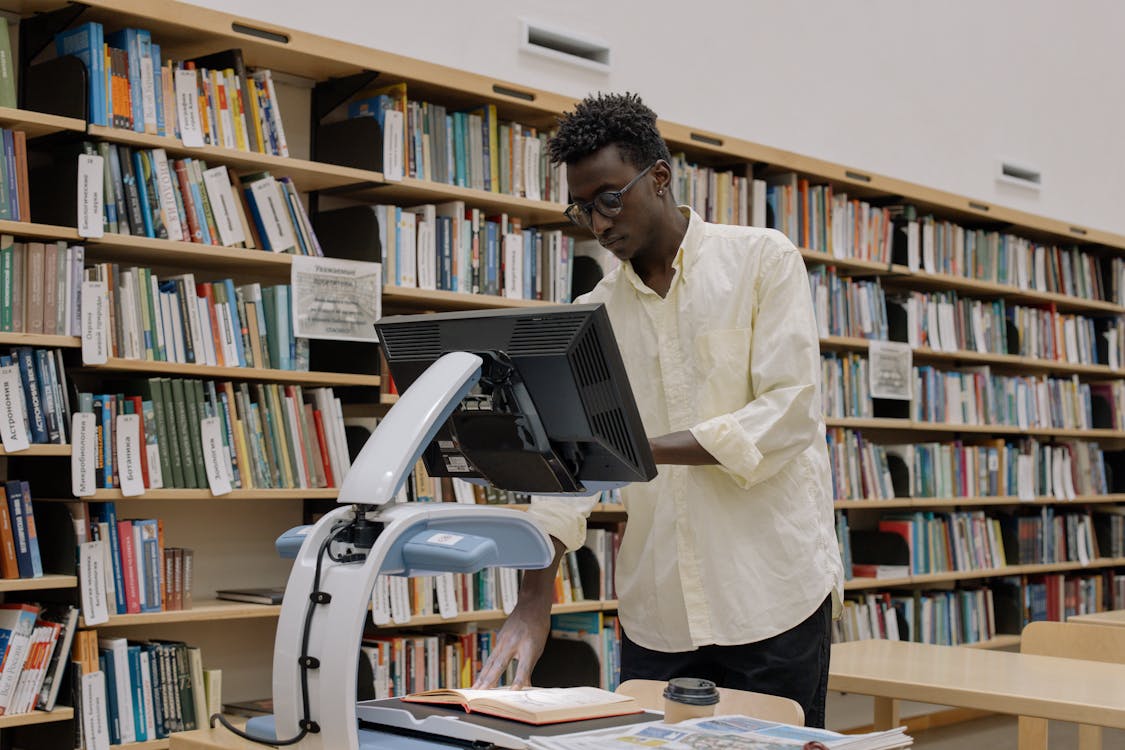 It goes without saying that professional scanning services can be offered from any corner of the globe and it is not necessary for the company to be present in your city, you can't overall the advantages of working with a local vendor. For example, big nationwide vendors usually outsource their incoming client queries to a call center. This creates new hoofs to jump through for you as a client.
But when you work with a small, local vendor, you can be directly connected with the project manager instead of being passed on from one point to another endlessly. This doesn't only save you time but offers you a more effective, transparent, and beneficial document scanning service.
So, instead of choosing a global vendor present on the other side of the globe with multiple call centers ready to add hoofs to your journey of getting answers to a simple question, you should go local.
Since every business has realized the importance of turning digital when it comes to document management and sharing, we have witnessed a spike in the number of companies offering document scanning services. But not every vendor out there is the same and therefore, you must use the above-mentioned tips to choose the best vendor for your company.