The printing industry is ever-growing, and part of this growth is nurtured by the constant innovations fed by technology. Part of this advancement comes from the use of thermal printers and labels. Companies like CDM Labels have contributed to such technology and, with it, improved the efficiency and cost-effectiveness of labels.
Read on to learn more about direct thermal labels, their use, and the perks that help promote business better.
How Are Direct Thermal Labels Applied?
Usually, you would find direct thermal labels on some specific products, such as dairy and meat. But, thanks to our digital age, those thermal papers can be applied elsewhere. Examples of some applications of direct thermal paper:
Coupons

Barcodes For Products

Thermal Shipping Labels

Tickets And Receipts

Name Tags For Visiting Patients
What Are The Different Types of Direct Thermal Labels?
Direct thermal labels come in various forms, each unique for its purpose and efficiency. The following are the different types of direct thermal labels:
Thermal Paper: If you've ever snooped around for the kind of paper used at POS terminals, you'll notice a thin, smooth sheet. It doesn't require ink, and the surface is coated with dye chemicals. When exposed to heat, this paper changes colour to display text and images.
Bond Paper: This one-ply paper, on the other hand, does require the use of ink and cartridge. Unlike the thermal, it doesn't have a glossy surface and, in the face of heat, won't change colours.
Carbonless Paper: Finally, carbonless papers come with 2 to 4 plies. Each ply is unique for having a different colour from the rest. At the same time, this type of paper needs the introduction of ink and cartridges to print. Additionally, they have chemicals between each layer that transfer texts and images between those layers.
Perks Of Direct Thermal Labels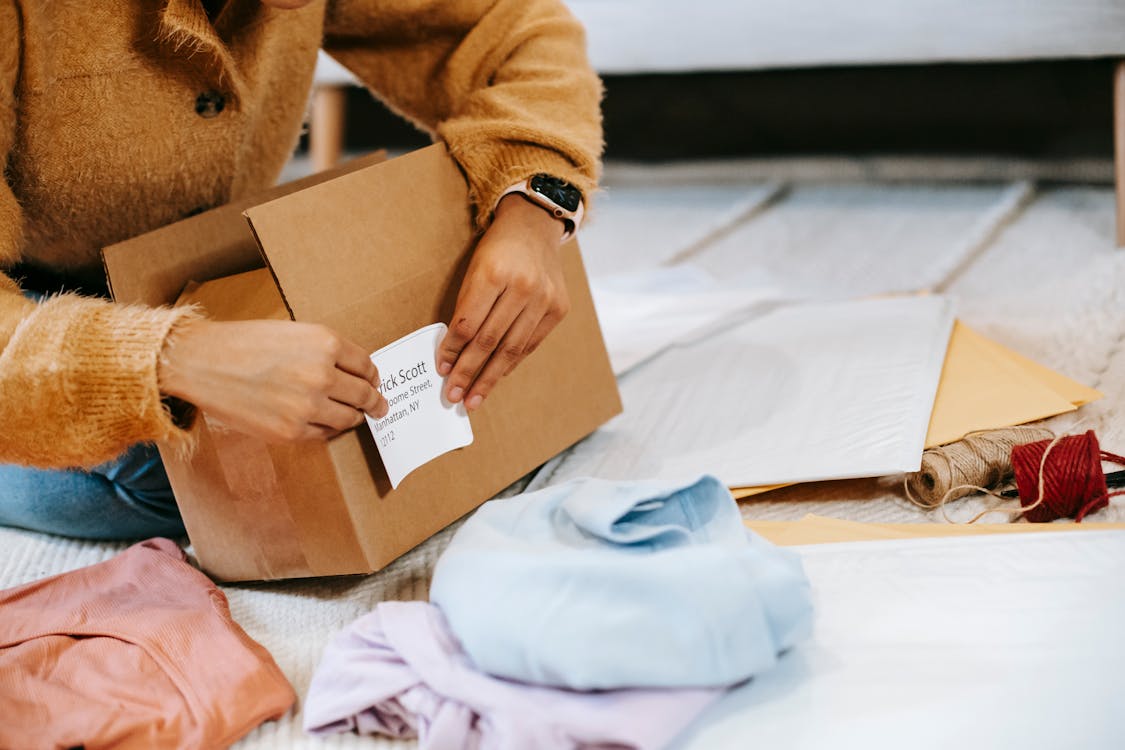 There are multiple reasons why direct thermal labels are widely used, and they include the following:
They eliminate the wrinkles that are seen on papers that undergo regular printing.

It saves time, and the printing process yields quick and effective products to deliver early.

It helps you economically by saving you the cost of procuring labels. At the same time, it's a product that's widely sought after and yearned.

Direct thermal labels offer better accuracy during the process. There are lower chances of the papers getting smudged with ink during printing.

The labels are friendly to the environment and do not give off gases or damage the society after disposal.
Bottom Line
To ensure proper brand and business promotion, you need clear and concise labels to send the message across. One of the best ways to do this is to employ the use of direct thermal labels. Their addition to the fray will ensure you have the proper labels for spreading the word of your business.
To get started, check out CDM Labels and pick for yourself a suitable direct thermal label from the various options available.