We all have our favorite apps, but sometimes it's hard to decide which ones we should download to keep up with the latest trends and enjoy the new features others are offering. The App Store has recently updated its Trending section to make this decision easier.
From shopping to socializing, to getting your health on track—there is an app for that! If you didn't download it yet (or even if you did), check out our list and see why these top trending and popular apps you can't miss out on!
1. Rumble

Rumble is for those who want to be in control of the value of their own works, who have something to say and something to give, and who believe in true expression. Create, distribute, and monetize your videos through the Rumble app. This app lets you host, distribute, and monetize all your professional, social, and viral videos. You can download the Rumble app from Google play and the Apple store. 
Become a member for free and start building your channel of videos that can be viewed by anyone in the world. Upload anything from live events to music videos to tutorials. There is no limit on how many videos you create or upload so feel free to explore all possibilities.  If your video is popular enough it may even, go viral! So don't be shy and show off your talent.
2. BeReal

Check out the newest BeReal, one of the Top Trending Apps. All we ask is that you please be real. No faking your friends or curating your news feed of photos and videos to show off how amazing your life is 24/7. We want to see all of it, including what's going on behind the scenes and your ugly moments too.
Your job might suck, but if you can look past the moments when everything feels overwhelming and scroll through these apps, then you're a certified all-star like me! BeReal as its tagline says, "Your Friends for Real." Every day at a different time, everyone is notified simultaneously to capture and share a Photo in 2 Minutes. A unique and original method to get to know your friends in real life. Ready to be real, then go check out this unfiltered BeReal app. Check out Bereal app on Google play and Apple store. 
3. TextNow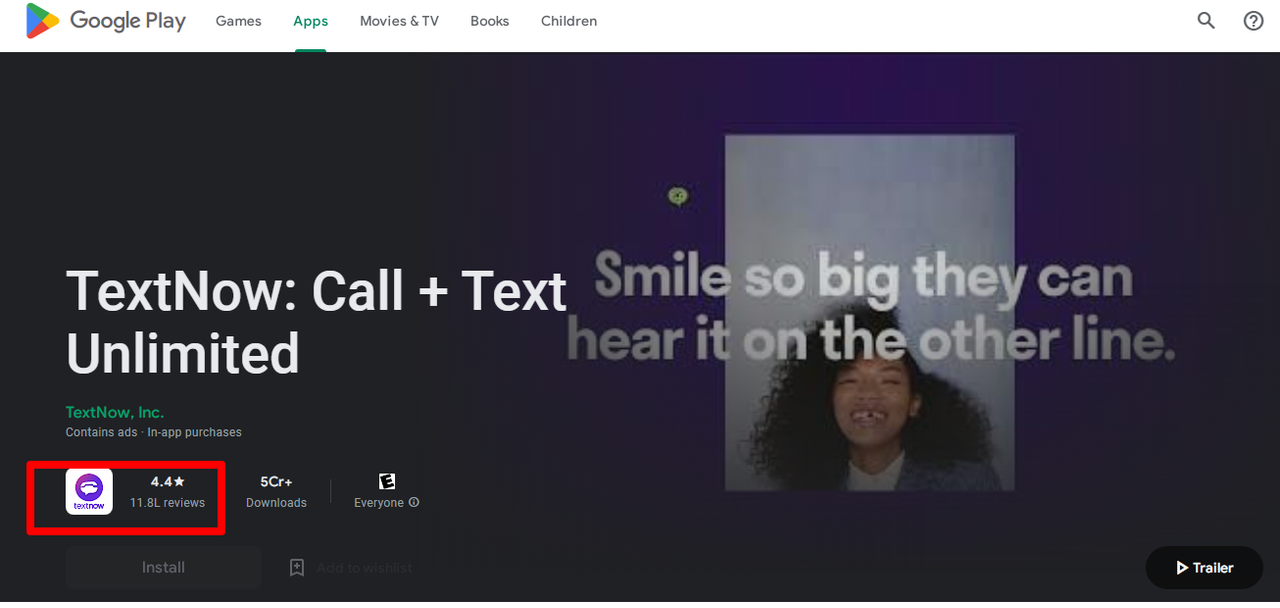 Top Trending Apps for Communication TextNow may be the perfect app for those looking to increase their communication in an easy way. This text messaging and phone call app offers you lots of flexibility when it comes to communication with others.
Through TextNow you can connect with anyone, anywhere in the world for absolutely free or as close to free as possible. You can download Textnow from Google play and Apple store here.
4. Hunt & Seek

Get ready for the epic game of hide and seek!
Hunt & Seek is a kind of hide-and-seek game in a virtual world room. In this game, you have to effectively hide where monsters can't find you. If the monster searches the entire room and finds you, it will kill you and you will lose the round.
There is a twist in the game, so running away from the monster is not your only choice. What could be better than disguising yourself to flee from evil? Avoid being in the monster's line of sight by using yourself as a prop and running away somewhere they can't find you! What would you turn into? A plant or a book?
Before you are discovered, transform into a lamp, and run away! Become a hunter yourself and hunt down those who are dressed as props; keep an eye out for them all! It's one of the top trending apps that we love for sure. Start the game by downloading Hunt & seek app from Google Play and Apple Store.
5. Marvel Snap
Play real-time online matches against friends or strangers to prove who the best hero is! Challenge your friends for thrilling head-to-head duels where the only way to win is by defeating all enemy cards. It's the simplest and incredibly well-designed game with tons of flexibility. Marvel Snap is location-based gameplay where every match feels different, in one match you could be at Wakanda, and in the other, you could be at Asgard.
Every match only lasts for three minutes so there is no wandering around and you can only focus on the good stuff. Through "SNAP" you can double your rewards. Trust us Marvel Snap is one of the trending apps as well as one of the most addictive games as well. Get the Marvel Snap app here from Google Play and Apple Store.
6. Temu
Temu is one of the most reliable and safe online shopping platforms to purchase high-quality goods at reasonable prices. Temu is the website you visit for anything you require. The online market functions as a one-stop store for everyday necessities and unique stuff!
Every day, thousands of product listings from various manufacturers are uploaded on Temu, so there is always something interesting there. Check the Temu shopping app in Google play and Apple store.
7. Survivor.io

The Survivor.io Game is an interesting app where players try and destroy as many monsters as possible in a limited amount of time. The winner or survivor wins and earns points. Exterminate them by battling 1000+ monsters at once! there is a great blend of strategy and skill, which makes it one of the top apps to download for gamers.
You can also operate this game with one-hand controls which makes it super easy to operate. With its all-new roguelite skill experience you can unleash unlimited combinations. A game worth checking out Survivor.io app in Google Play and the Apple store.
8. Strava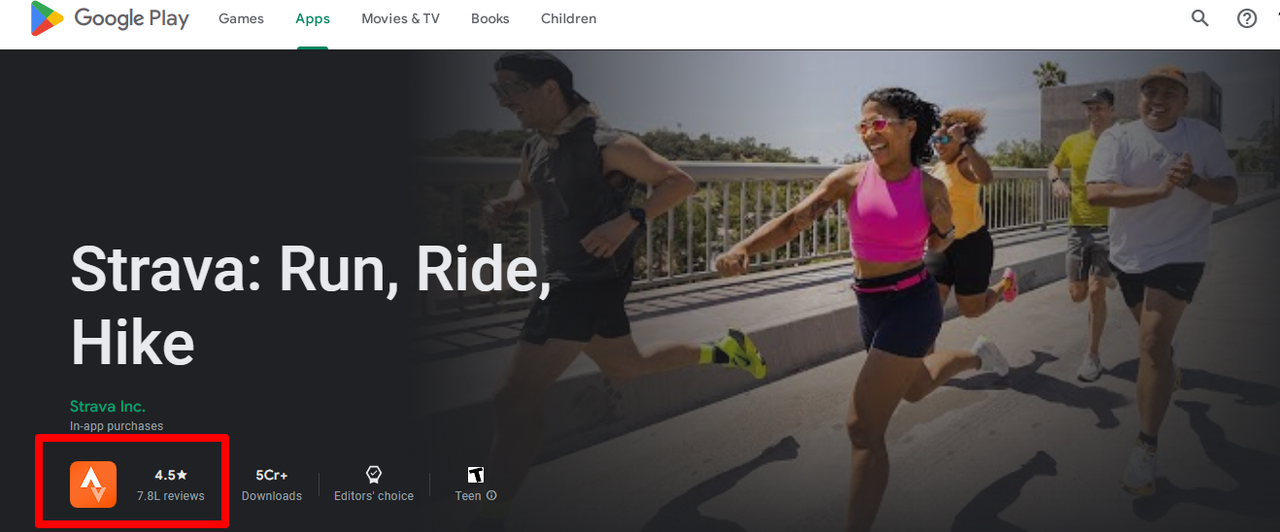 The Strava app makes fitness tracking social. You can house your entire active journey in one spot and see how it compares to others. It tracks your running, cycling, and outdoor sports, then displays your stats for friends and followers to see. There are a variety of tools that help you improve your fitness goals.
Strava is compatible with thousands of fitness apps and devices which helps you to sync your progress easily. Strava is one of the apps with 50 million plus downloads and a 4.3-star rating in the Google Play and Apple Store.
9. Mastodon

Mastodon is one of the popular Twitter alternatives and offers a variety of new features as well as a fresh perspective. It isn't just another social media where you sign up on a website or app and uses the service to post your text Like Twitter, it is a decentralized platform that is powered by independent servers located all over the world and is not managed or operated from a single headquarters.
No single company has authority over the posts on Mastodon or the user-specific data. Rather, because of its open source, anyone may create their own Mastodon server and host signups on it. This includes servers designed for particular areas, nations, or hobbies. You can download the Mastodon app here from Google Play and Apple Store.
Conclusion
The majority of the apps discussed in this post have maintained their level of popularity for quite some time. You can keep up with worldwide trends across all categories if you utilize the list above as a resource for trending apps. The success of these apps seemed unimaginable to everyone.
We'll update our blog as new data becomes available, so stay tuned to watch how downloads from app stores change throughout the course of 2022.