If you are planning to rent a dump trailer, there are a few things you need to know before you start your search. A dump trailer for rent is an excellent option for carrying and disposing of materials such as construction debris, yard waste, and other items that are too bulky or heavy to be transported in a regular vehicle. However, choosing the right dump trailer for your needs requires research and knowledge about the various types and features available.
This article will cover everything you need to know before renting a dump trailer, from the types available to the features you should look for.
1.  Types of Dump Trailers
Dump trailers come in various types, each designed to meet specific needs. The most common types are:
Hydraulic Dump Trailers: These are the most popular type of dump trailers, powered by a hydraulic pump that lifts the trailer bed to dump the contents. They are ideal for heavy-duty tasks such as construction and landscaping.
Electric Dump Trailers: These trailers are powered by an electric motor that raises and lowers the trailer bed. They are less expensive than hydraulic dump trailers and are suitable for lighter tasks such as hauling yard waste.
Manual Dump Trailers: As the name suggests, these trailers require manual lifting to unload the contents. They are the least expensive type of dump trailers and are suitable for light loads.
2.  Size and Capacity
Dump trailers come in different sizes and capacities, and choosing the right one depends on the type and amount of material you need to transport. Most dump trailers have a capacity of between 5 and 20 cubic yards.
If you are uncertain about the right size for your needs, it is best to consult with a rental company or a professional.

3.  Hitch Type
The type of hitch on your tow vehicle will determine the type of dump trailer you can rent. Most dump trailers require a Class III or higher hitch, which can handle heavy loads. It is essential to check your vehicle's tow rating to ensure that it can handle the weight of the dump trailer and the load you intend to haul.
4.  Safety Features
Dump trailers come with various safety features designed to prevent accidents and injuries. Some essential features to look for include:
Brake System: A dump trailer with a good brake system ensures safe and smooth stopping and prevents accidents.
Lighting System: A dump trailer with a properly working lighting system is essential, especially when driving at night.
Load Securement: A dump trailer with a securement system ensures the load remains in place during transport and prevents it from shifting or falling off.
5.  Cost and Rental Period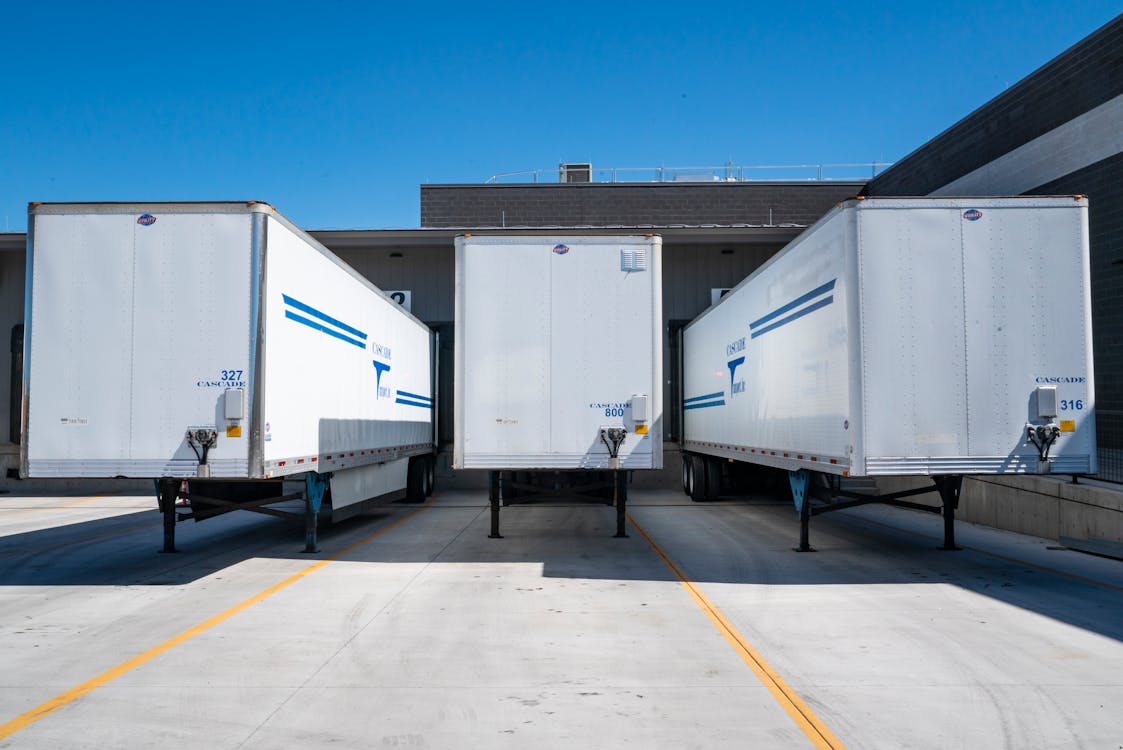 When searching for rental companies, consider Hale Trailer for their dump trailer rental options. According to their website, "They have a variety of sizes from small to 40 feet in length, so no matter how big the job is, their dump trailers can easily handle it." It's always a good idea to compare prices and rental options from various companies to ensure you get the best deal for your needs.
Renting a dump trailer is an excellent option for carrying and disposing of heavy and bulky materials. However, it is essential to choose the right type and size for your needs and ensure that the trailer has all the necessary safety features. Following the tips in this article, you can ensure that you rent the right dump trailer for your needs and have a successful hauling experience.